Interesting Facts
Authorities of Salta, Argentina, thank the Paraguayan National Government for their relief efforts of the Pilcomayo flood.
Moisés Balderrama, the mayor of Santa Victoria Este of the Salta Province of Argentina thanked the Paraguayan Government for its support through the National Emergency Secretariat (Secretaría de Emergencia Nacional; SEN), in regards to the flood that was aggravated by the intense rain on the municipality
. The flood had put approximately 10,000 people at risk, causing many to evacuate their homes. SEN had sent food and supplies to be used in the shelters...
Read more
The future of flood mapping: Making a difference in flood response and modeling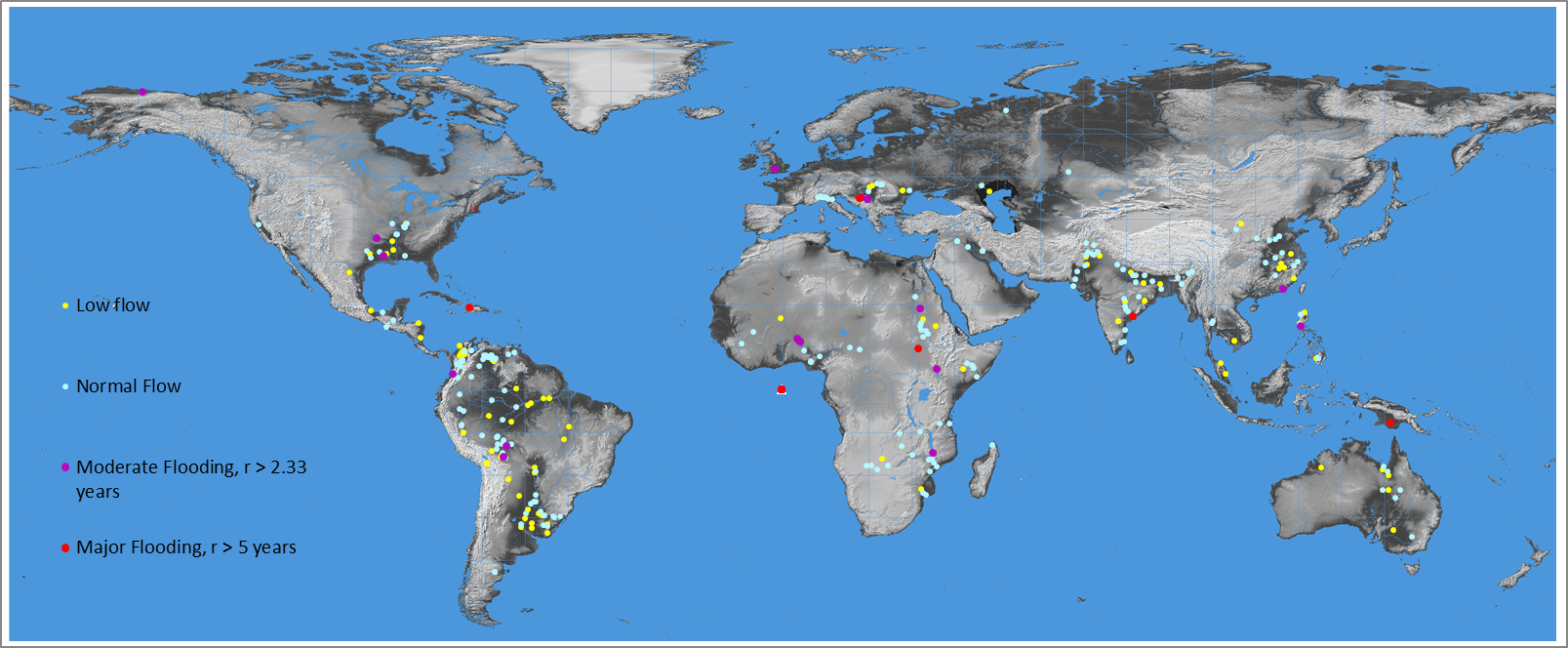 The Dartmouth Flood Observatory takes geographic information systems (GIS) and combines it with remote sensing from satellite imagery to create interactive online maps that show how much flooding is occurring in certain areas around the world. Researchers say that
overlaying data involving population or agriculture statistics in certain areas may help to better understand the impact of flooding. In addition, s
imply recording data from presently flooded areas can be useful when identifying areas at risk of future flooding

.
..
Read more
Policy
Developments and Outlook
Projecting the impacts of climate change - MIT
Joint Program researchers advocate for improved modeling approach.
Today's gold standard for climate impact assessments — model intercomparison projects (MIPs) — fall short in many ways.Its highly dispersed and inflexible modeling approach makes it difficult to produce consistent and timely climate impact assessments under changing economic and environmental policies. In addition, MIPs focus on a single economic sector at a time and do not represent feedbacks among sectors, thus degrading their ability to produce accurate projections of climate impacts and meaningful comparisons of those impacts across multiple sectors.
To overcome these drawbacks, researchers at the MIT Joint Program on the Science and Policy of Global Change propose an alternative method that only a handful of other groups are now pursuing: a self-consistent modeling framework to assess climate impacts across multiple regions and sectors.
...
Read more
Despite the n
egative growth of an estimated 6.4% in Dominica due to Hurricane Maria in 2017, D
ominica's economy is projected to grow by 6.9% in 2018.
Since the devastation wrought by Hurricanes Maria and Irma, the Government of Dominica has set in motion the goal of becoming the first climate resilient nation in the world. Considering the impact of environmental vulnerability of the region, the Caribbean Development Bank is also placing emphasis on building resilience by prioritizing disaster risk management.
...
Read more