'No evidence' that recovered COVID-19 patients cannot be reinfected, says WHO
.
In a scientific brief issued on Friday, the UN health agency said there was no proof that one-time infection could lead to immunity, and "laboratory tests that detect antibodies to SARS-CoV-2 [the virus that causes COVID-19] in people...need further validation to determine their accuracy and reliability."
"Some governments have suggested that the detection of antibodies to the SARS-CoV-2, the virus that causes COVID-19, could serve as the basis for an 'immunity passport' or 'risk-free certificate' that would enable individuals to travel or to return to work assuming that they are protected against re-infection," said WHO, adding: "There is currently no evidence that people who have recovered from COVID-19 and have antibodies are protected from a second infection."...Read more
OAS Launches Portal of Consultations, Forums and Repository on the World during and after the Pandemic. The General Secretariat of the Organization of American States (OAS) launched a Portal of Consultations, Forums, and Repository about the world during and after the COVID-19 pandemic. The objective of the Portal is to become an essential forum in which citizens, government officials, civil society and other groups can propose ideas and initiatives that can later become real projects to be implemented with a priority objective: guarantee more rights for all people, beyond the pandemic
...
Read more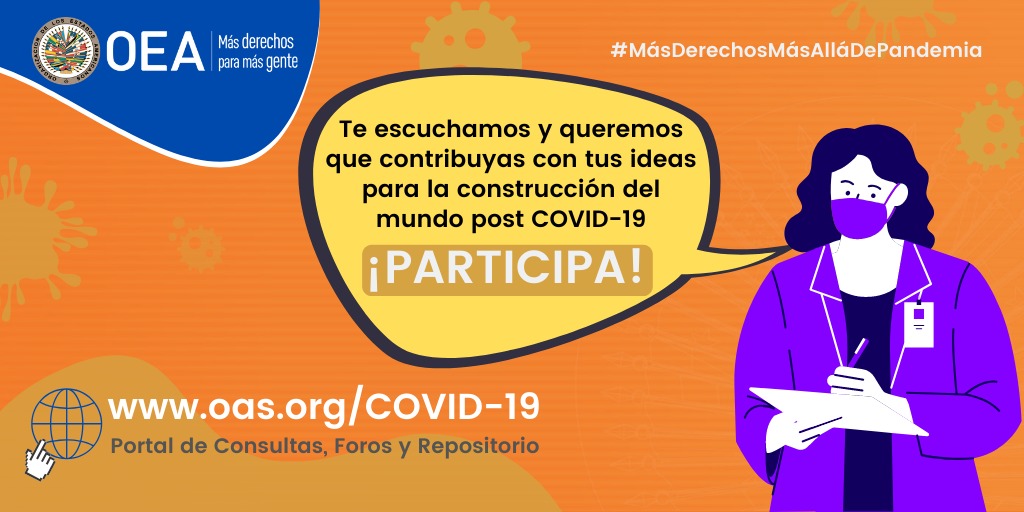 Tap youth talent to tackle COVID-19 crisis and beyond, UN chief tells Security Council
.
The UN Secretary-General issued a four-point call to action for the Council, urging members to do more to address the various challenges facing young people. He also called for investment in youth participation, but also in their organizations and initiatives.
"We must strengthen human rights protections and protect the civic space on which youth participation depends", he continued.
"And fourth, we must emerge from the COVID-19 crisis with a determination to recover better – massively increasing our investment in young people's capacities as we deliver the Sustainable Development Goals".
The 17 Sustainable Development Goals (SDGs) are considered the blueprint for a better future for all people and the planet.
..
Read more
Coronavirus in the Americas, live: latest news from Covid-19.
566 Mexicans have died in the US from the pandemic. 54% of Brazilians are in favor of an 'impeachment' against Bolsonaro, according to a survey. Chile defends a "medical discharge card" despite the doubts of the WHO
.
..
Read more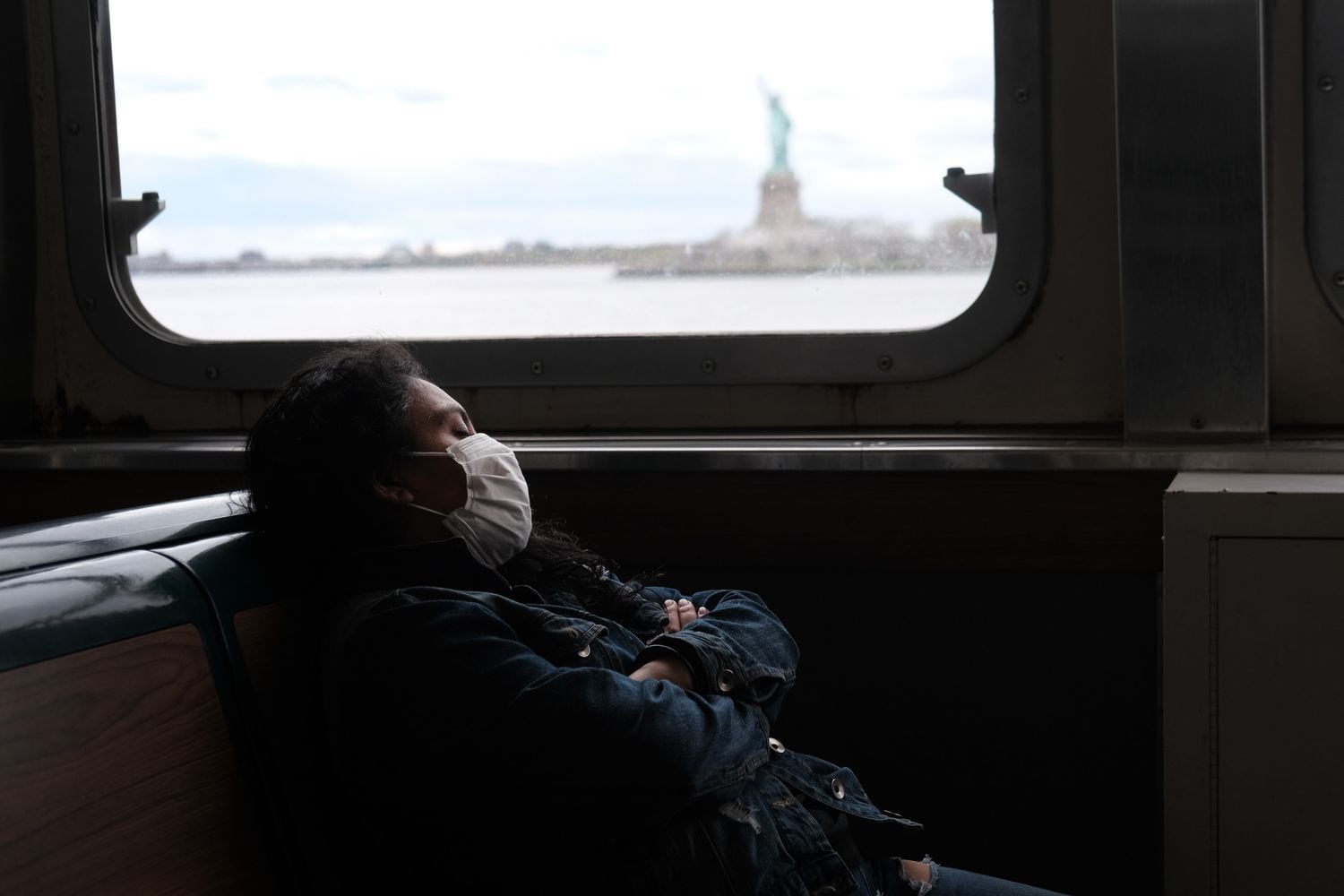 The RIAC Covid-19 Ideas Accelerator. Under SEDI's Inter-American Competitiveness Network (RIAC), the Organization of American States (OAS) launched this platform to identify and share solution-driven innovative products and services to address some of the most pressing needs generated by COVID-19 (such as low-cost ventilators, masks, sanitizing materials, mobile apps, open collaborative platforms, and more).
The purpose of the platform is to share good practices to support government authorities, local leaders, academic experts, innovators, and entrepreneurs from the Americas and beyond engaged in efforts to address the Covid-19 pandemic. Facilitating collaboration opportunities with timely information, contact points, and new technologies can provide valuable resources for leaders and policymakers...
Read more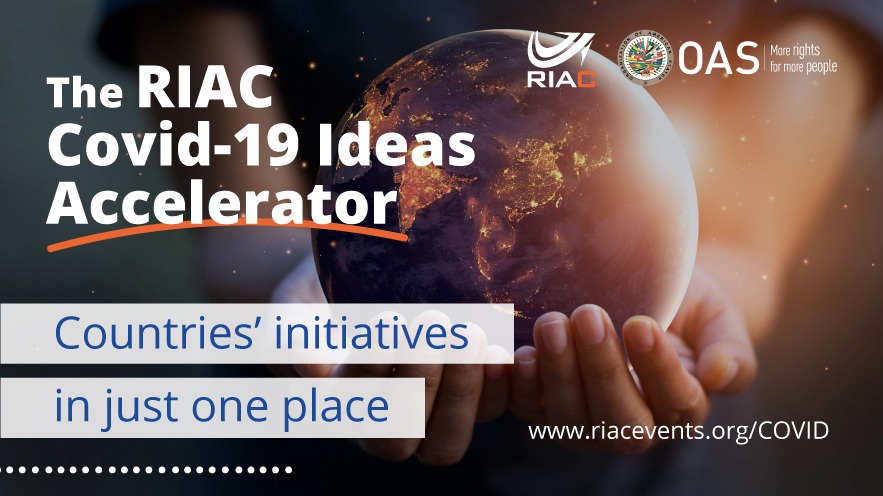 COVID-19: Map of Solutions and Suppliers.
This map shows the products and services offered by companies in Latin America and the Caribbean and the rest of the world as a potential solution to the different challenges presented by the Coronavirus pandemic...
Read more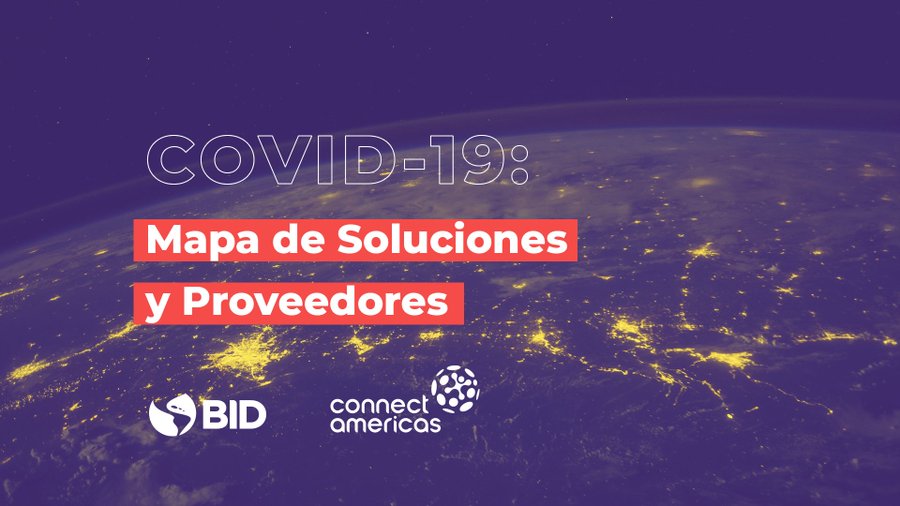 Opinion and analysis
COVID-19: We are all Yanomami. This indigenous group in Brazil has experienced tragedy and neglect throughout its history. The potentially devastating impact of the coronavirus pandemic should not be overlooked.
Fatal epidemics are not uncommon for the Yanomami people. However, on April 9, many around the world were surprised to learn that COVID-19 had claimed its first victim among those indigenous people from the Amazon jungle who still live relatively isolated along the border between Brazil and Venezuela

...
Read more
Recommended Events - Past & Future
World Bank. How Can we Sustain Jobs and Provide Safety Nets for those Most in Need? Live conversation with Michal Rutkowski. Global Director, Social Protection & Jobs, World Bank... Watch now
Humanitarian needs and challenges of the migrant population in the response to Covid-19.
This second webinar in the series organized by CEPREDENAC addressed the following topics: Situation of migrants under COVID-19 Impact of COVID-19 as a biological threat to migrants Humanitarian needs and challenges of the migrant population in the response to COVID-19 Including migrants and displaced populations in preparedness and response activities before COVID-19...
Watch now